mardi 1 avril 2008
paper crane jacket developments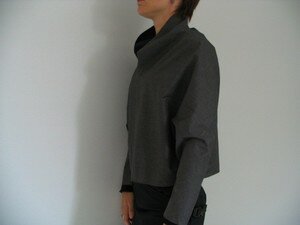 this was my first version using the pattern on page 30 of pattern magic volume 2. using a crisp coated cotton fabric that holds the stiff form and shape to create a wonderful feature wardrobe piece.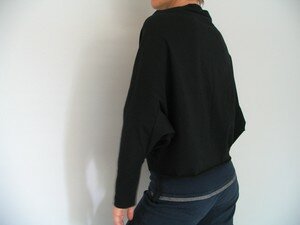 this was my second version of what i now fondly refer to as my 'paper crane jacket' due to it's shape when sewn and lying flat. this is a stretch cotton/lycra fabric that gives supreme comfort and wearability.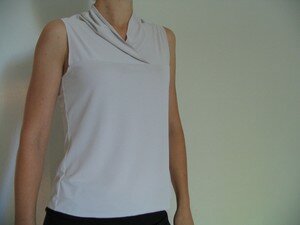 my most recent version takes the neckline detail from the pattern and applies it to a shaped sleeveless top with back flap detail that i have designed. this uses a silken and drapey fabric to create a quietly elegant top.
next? perhaps a long sleeved version of the modified sleeveless top above.
Commentaires
Poster un commentaire