lundi 9 septembre 2013
Pull dentelle
Patron de la robe 35 du Pochée vol.8
raccourci pour faire un petit pull
En taille M pour un 38/40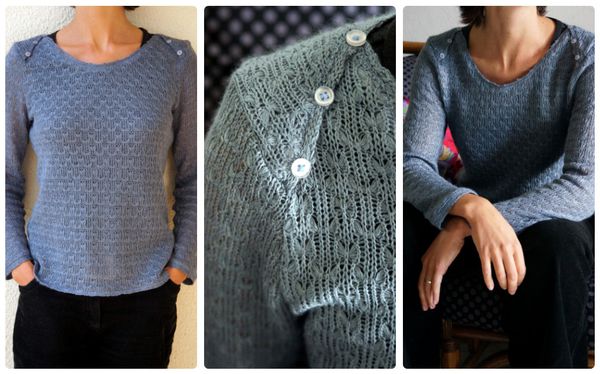 mardi 25 juin 2013
T-Shirt loose
le "loose" semble en vogue, ça tombe bien j'aime ça!
en maille de lin fine et fluide,
manches kimono,
ultra-confort
Modèle X du livre 64 sans marges de couture, je n'ai pas réalisé la fente d'encolure et mis un biais rapporté.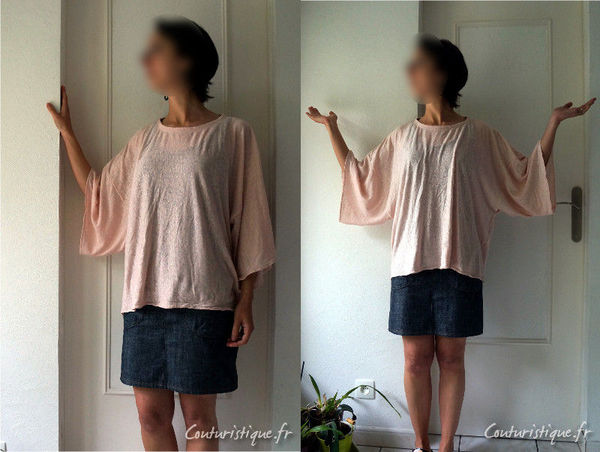 dimanche 21 avril 2013
Pyjama
PYJAMA en Taille Unique du livre La Couture Nature

simple et efficace

La prochaine fois, je rallongerai tout de même le haut d'une dizaine de cm
(pour ma stature d'1m68)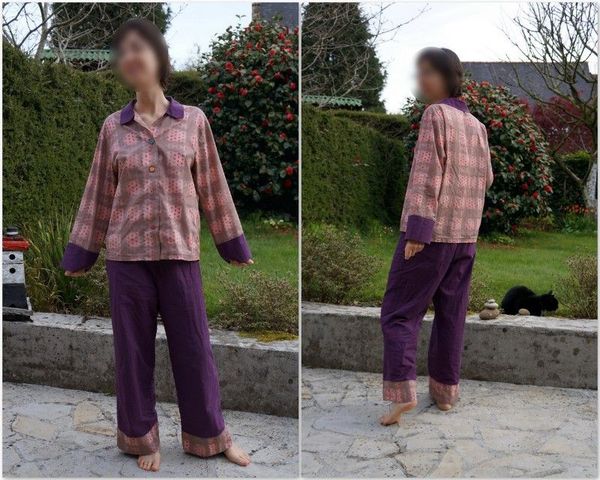 dimanche 31 mars 2013
Duo de marinières
Modèles A1 et B1 du « Basic of lockstitch sewing machine of men's clothes », livre 110
Simples et rapides à réaliser, même sans surjeteuse !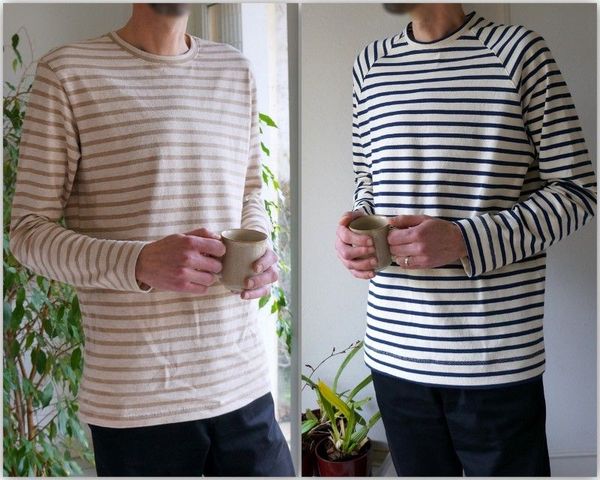 samedi 30 mars 2013
Jean Homme
Premier jean pour mon Homme
Modèle 1 du Men's Pants (livre95)
Le patron taille bien,
Le pas à pas détaillé en photos du livre permet une réalisation sans difficulté!
A refaire (pour le plus grand plaisir de Monsieur!)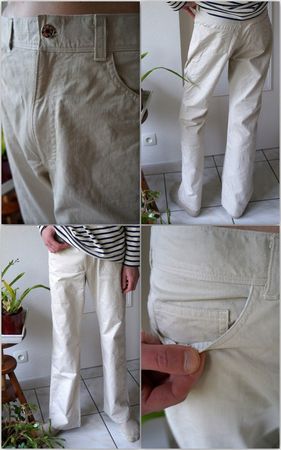 mercredi 30 janvier 2013
Chemise à col Mao
Chemise modèle 05 du livre 96
Taille XL pour mon Homme très grand et très mince > taille impeccable!
mercredi 3 août 2011
Nouvelle tunique d'été
Modèle déjà réputé du Pochee Special Natural Clothes
Taille M pour un 38
vendredi 22 juillet 2011
Robe facile
Modèle pas encore vu ici je crois...
Robe rapide à coudre car très simple
Facile à porter
Taille Unique
Longueur raccourcie car je n'avais pas assez de tissu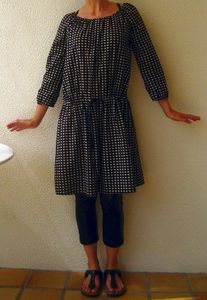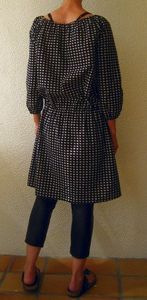 Top romantique
J'aime l'encolure en V et le devant froncé
réalisé dans une chute
Taille 9 pour un 38/40 ( tissu extensible)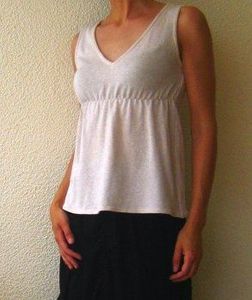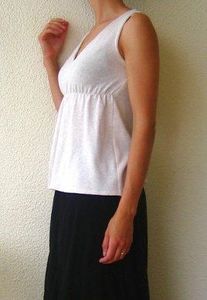 Couturistique
Petit pull
Une jolie forme asymétrique
En maille de coton
Taille M pour un 38/40
peut-être un peu court...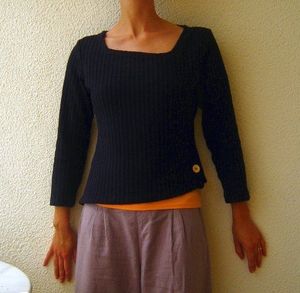 Couturistique