jeudi 19 juin 2014
E d'été
Après une première E que je porte chaque semaine, j'ai recidivé avec une version plus colorée pour l'anniversaire d'une amie: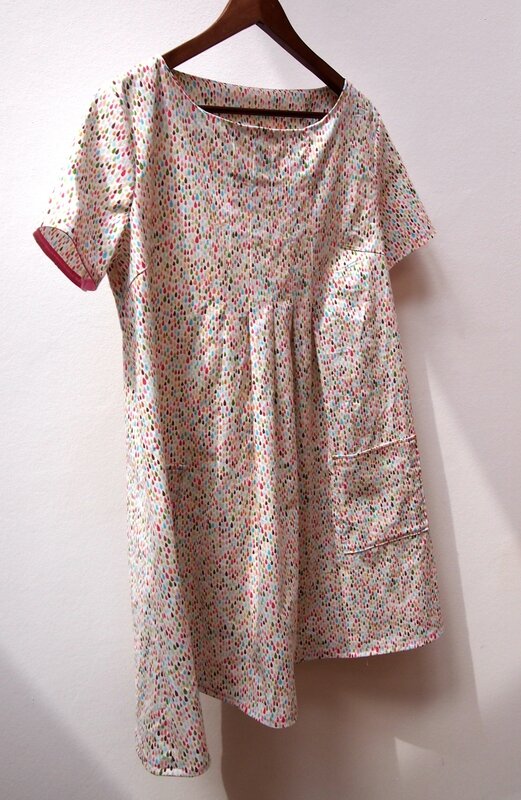 Robe E repatronnée en 44 et rallongée de 10 cms. Pas de difficulté et un modèle que j'adore !
Pour en voir plus, c'est chez moi!
jeudi 24 avril 2014
SOS pantalons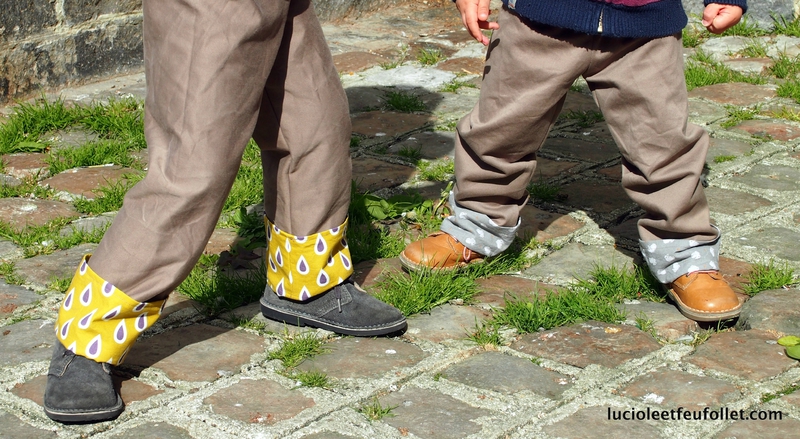 Pour 2 poussins qui ont grandi d'un coup, j'ai coupé 2 pantalons à revers du livre "Boys and Girls".
Les 2 coupés en taille 100 pour un enfant de 4 ans et 100 cms (c'est absolument parfait) et taille 100 aussi mais sans marge et raccourci de 5 cms pour un enfant de 2 ans et 90 cms (et là, c'est un peu grand mais c'est la faute du mannequin).
Rapide à coudre et j'aime beaucoup le rendu!
Pour me découvrir, vous pouvez perdre un peu de temps chez moi.
mercredi 26 mars 2014
Robe de baptême de grande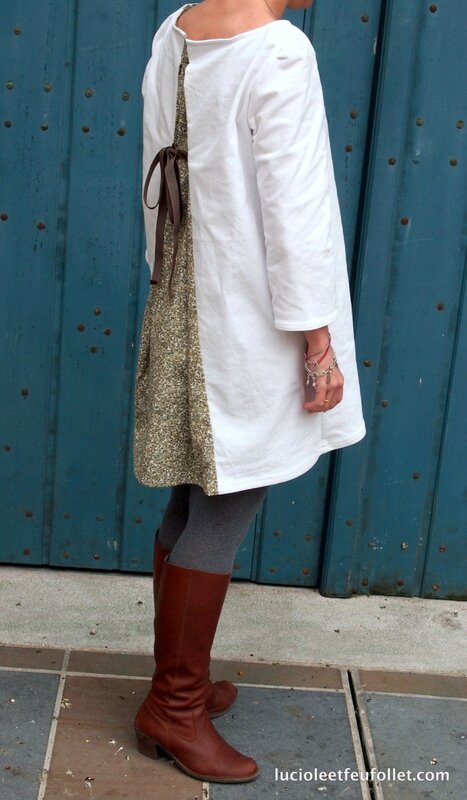 Pour un baptême, j'ai cousu la robe m du Mix and Match.
Coupée en taille M pour un 38/40 du commerce. Aucune difficulté et j'aime beaucoup le rendu sobre avec l'originalité du dos.
Pour en voir plus (et les autres tenues!), faites un petit tour chez moi !
lundi 27 janvier 2014
Robe de pluie
Pour affronter gaiement les jours de pluie, j'ai cousu une E du "Robes,Tuniques,etc".
Coupée en 36 pour un 38 du commerce et c'est parfait, même avec un pull en dessous!
Aucune difficulté de réalisation.
pour en voir plus, c'est chez moi.
dimanche 1 décembre 2013
Veste matelassée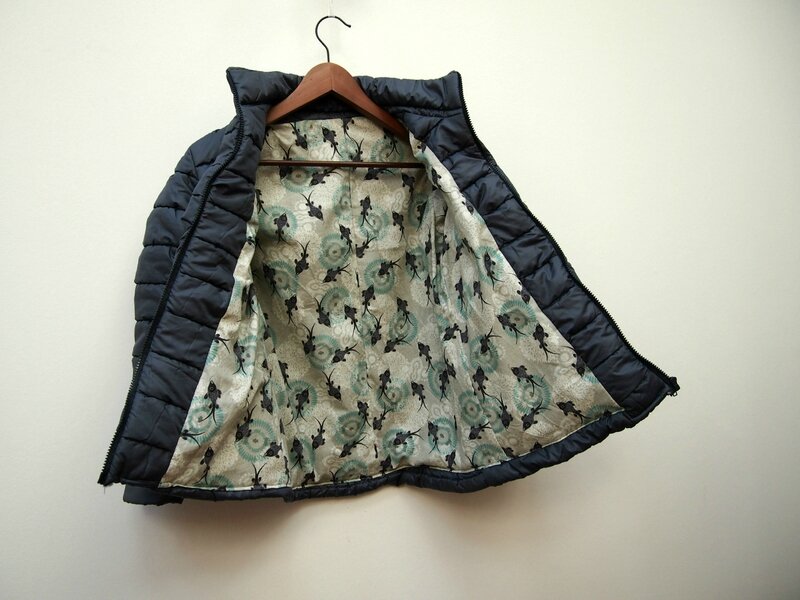 Pour affronter les premiers froids, j'ai cousu (à grand peine) une veste matelassée issue de "L'élégance du noir".
Pour en savoir plus, bienvenue chez moi
mercredi 23 octobre 2013
Sac de jeune fille
Pour assortir une petite fille à sa Maman, un petit sac de jeune fille :
Pour en voir plus, c'est ici