lundi 31 décembre 2007
a-line summer skirt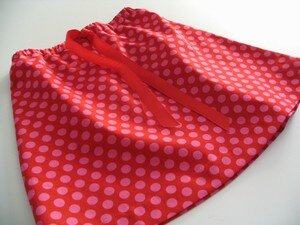 with temperatures of 41c today in melbourne, australia, it seems perfectly natural to make a simple and cool cotton summer skirt for my 2 year old daughter.
skirt is modified from a dress pattern in this book. elastic waistband. red gross grain ribbon to centre front.
another photo here.
perfect teamed with her white t-shirt, red floppy chapeau and red crocs!
Commentaires
Poster un commentaire